10 AM Worship Service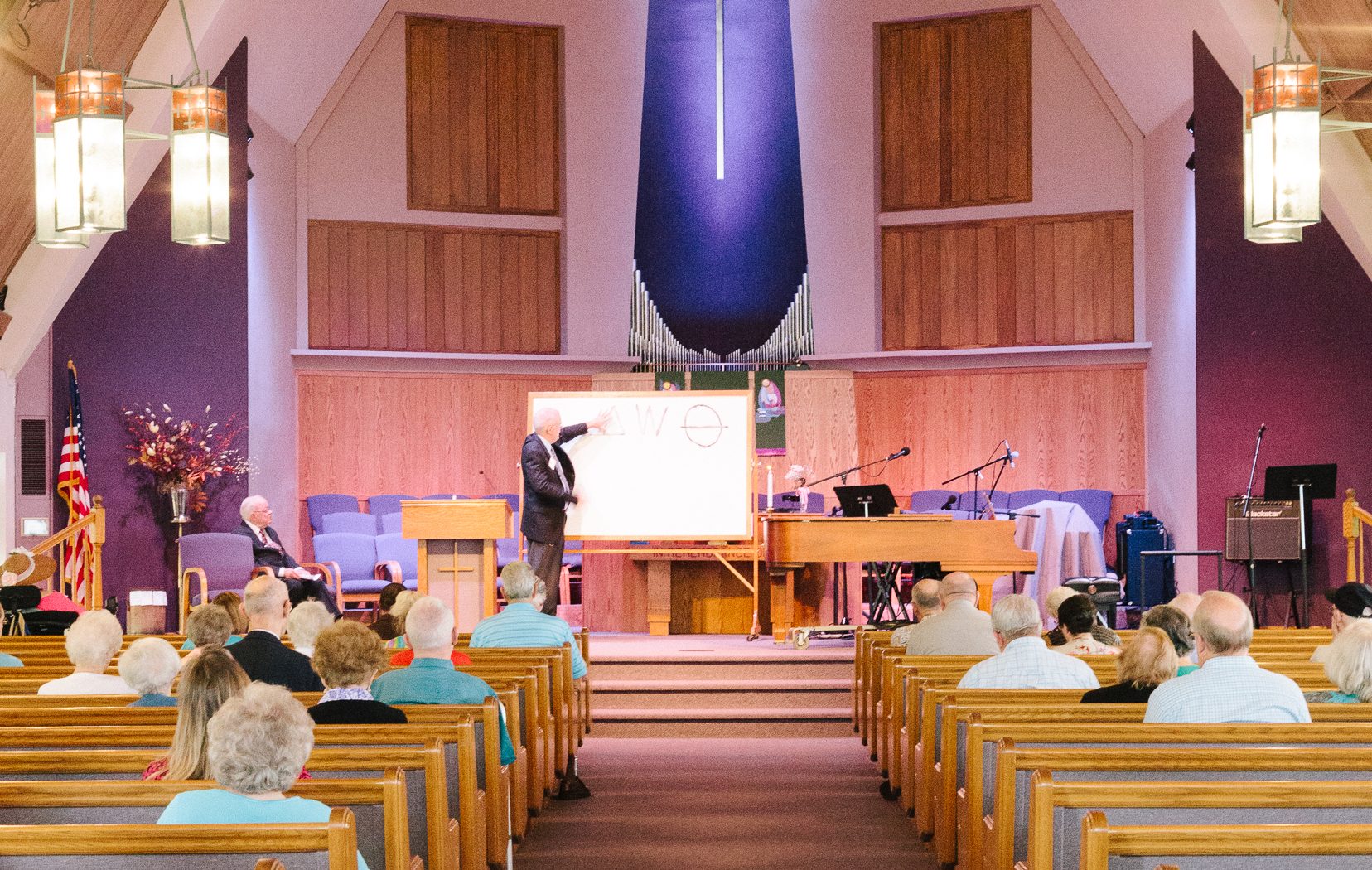 Our Sunday service is an hour long and filled with songs, prayer, and a sermon. To request prayer or more information, email us at
11 AM Coffee Hour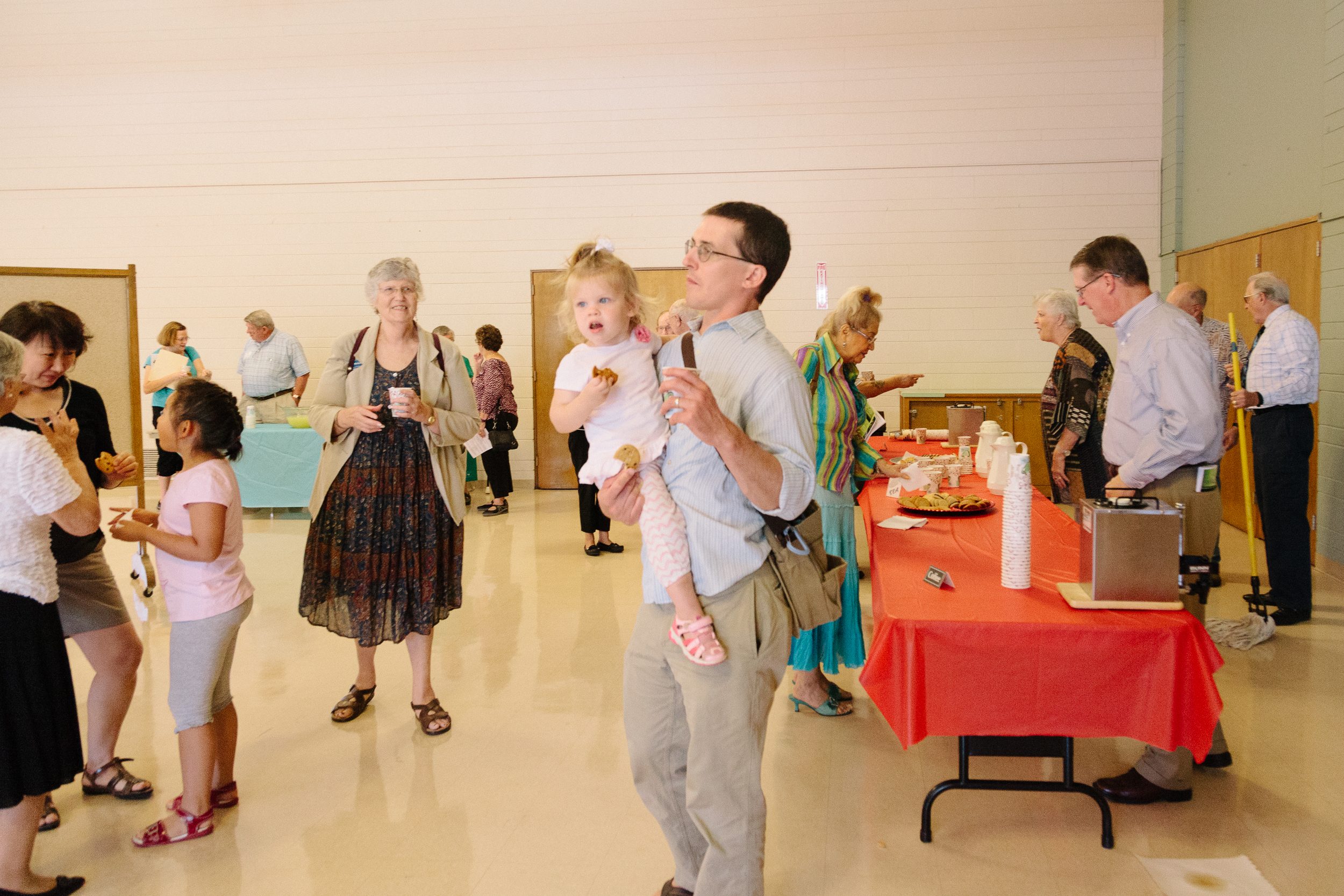 Coffee and Fellowship
After worship we gather to catch up and say hi with refreshments in the courtyard and Fellowship Hall.
11:30 AM Sunday School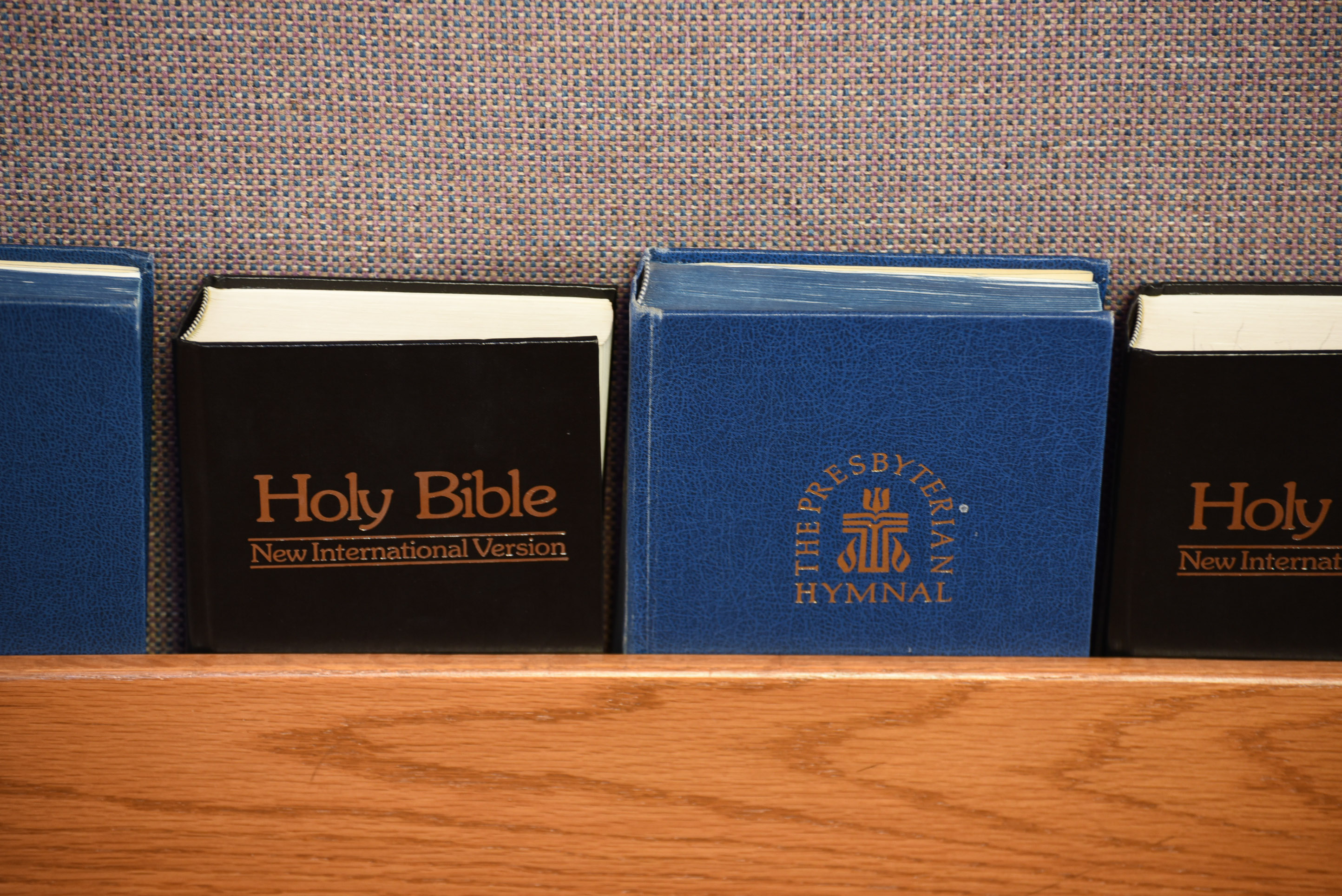 Adult Sunday School
An hour-long discussion of a variety of engaging topics by members, visiting missionaries and/or special guests.
New here?
We welcome everyone, no matter what. We want you to feel comfortable. Don't hesitate to ask an usher or those around you any questions you might have about the service or our church. Or feel free to contact the church office ahead of time with your questions.
We hope to see you this Sunday!
Kids are welcome!
Click here to learn more about our children's programming
All infants, toddlers, and children are welcome in worship along with their various giggles and gurgles! We have a comfortable space in the back of the Sanctuary with a padded floor and toys for kids. Crayons, paper, and activities are also available to engage little hands during the service. Activity baskets are under the back pew on the right hand side of the Sanctuary by the rocking chair.
Infants and Toddlers
Infants and toddlers (up through 3 years) are also welcome in our church nursery. You are welcome to stay in the nursery with your child, or leave your cell phone number to be contacted if your child needs your attention. The Rose Room is located downstairs, under the Sanctuary.
Optional Godly Play
Children participate in opening songs with their parents in the Sanctuary, and they have the option to attend Godly Play. They will learn to worship and praise God with storytelling, wondering, and creative responding in the Green Room directly below the sanctuary until 11 AM.
Click here to see a list of items to support our Children's Ministries.